Search
Contacts

Promotions

Solutions

Solutions

Forums

Free Phone

FAQs

Sign Up

FAQs

2361 N Clark St
Chicago IL 60614
Clark: 773-525-0133
E-Mail: info@gusnewquality.com
Advice
Join In
Support
Contact Info
Gus New Quality © 2014 | Privacy policy
Goldex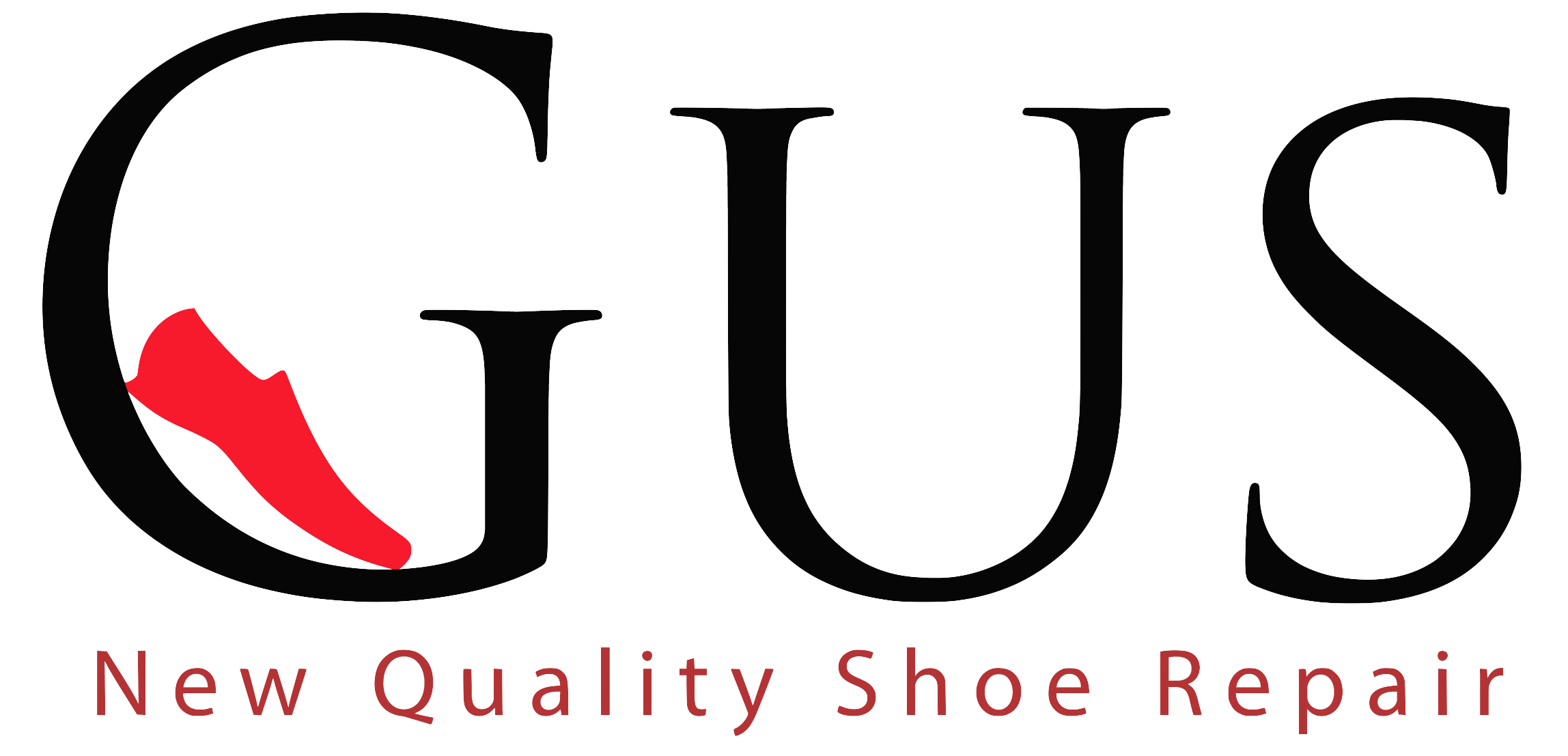 2361 N Clarks St.
Chicago IL 60614
(773) 525-0133
Our Mission...
With every step you take, we are right there with you...
Gus New Quality Shoe Repair only thrives when our efforts to design customized, quality products succeed. Our business plan is simple; exceed the average cobbler's boundary of imagination and create a client's dream. The passion and experience we pour into every single task our clients ask of us is key to our growth and future. When our family works on your shoes you can trust, "with every step you take, we are right there with you".
Large Family, Loads of Talent...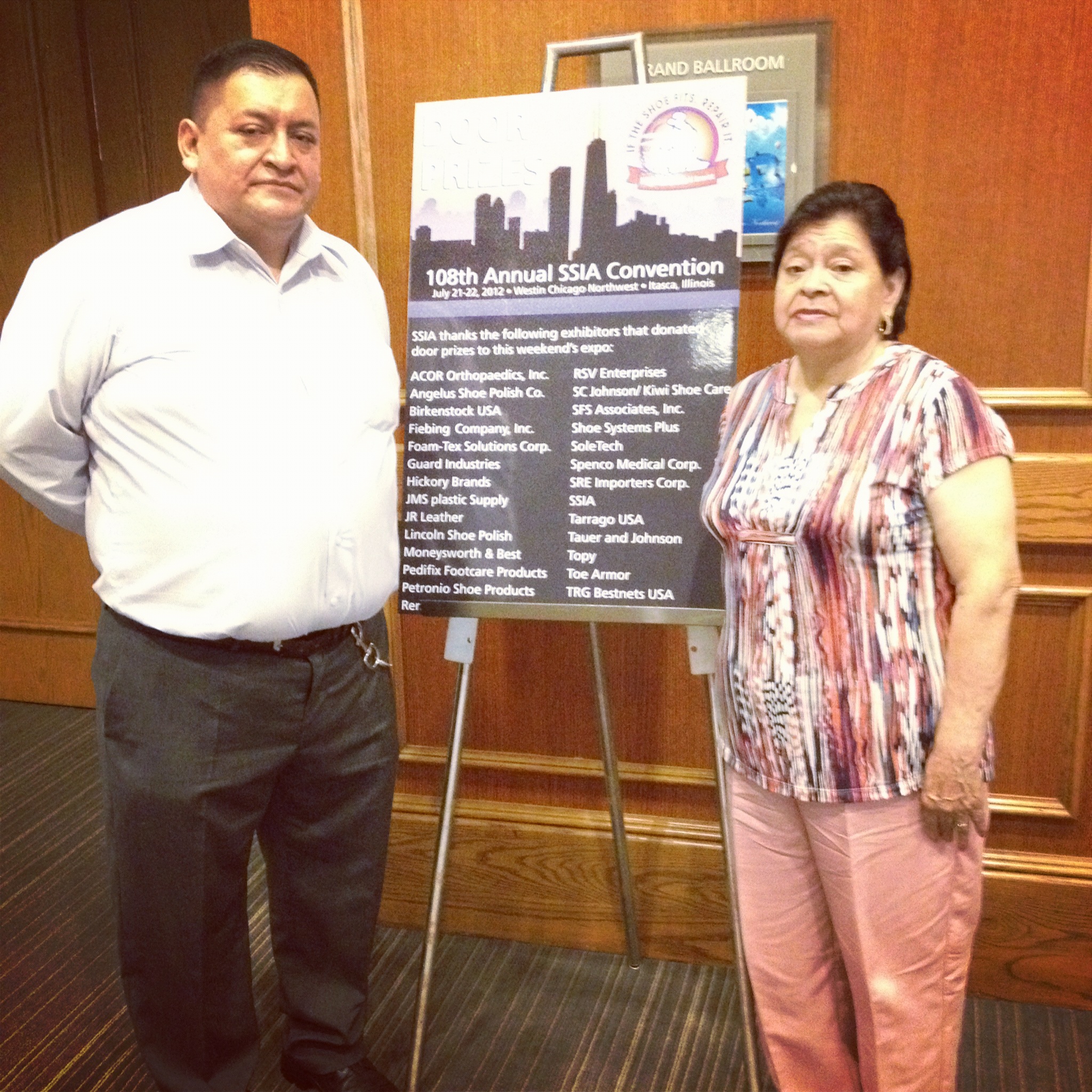 Good, old-fashioned, excellent customer service has long been the guiding principle of both Gus's Shoe Repair and New Quality Shoe Repair. The same commitment to our customers is upheld by Gus New Quality Shoe Repair. The newly merged cobbler shop serves the greater Chicago area with locations in Lakeview and Lincoln Park. As a family owned and operated business, Gus New Quality Shoe Repair is Homero Coronel; founder of the New Quality Shoe Repair stores and his sons pride and joy. Whether it is repairing new fashion trend items or bringing life back to those classic, vintage items you are so fond of, you can trust we can handle it. How can we do that so easily? Because three generations of knowledge and technique have been handed down father to sons. This allows us the versatility of being experienced in current trend items as well as nostalgic favorites which ensure the needs of your family are met until perfection is achieved.
Homero Coronel came to New York from his native Ecuador in search of a better life for his family. Homero embodied the American Dream, as he worked hard for 15 years in honing his craft at Drago Shoe Repair in New York City. His two sons, Marcelo and Luis continued in their father's footsteps (pun intended) and learned the trade.
Realizing there was opportunity to have their own business in the Chicago area; father and sons (Homero & Luis) were able to purchase a shoe repair shop located at 912 Madison St, Oak Park, IL. in 1999, which they named New Quality Shoe Repair. The name was in honor of Quality Shoe Repair – the original name of the business owned by Andrew Bennet. They added the word New because it is their aim to relay to customers the same commitment to quality and good service as did the previous shoe repair business. The family opened New Quality Shoe Repair and set forth building a reputation of customer service and high quality work.
Luis Coronel and Rosa Iglesias
In 2000, business became better and a second location was opened at Belmont Avenue in Chicago, Illinois. A few years later, Homero turned 65 and decided to retire, leading to the closure of the shop in Oak Park in 2005.
In January of 2011, expansion to open another shop at Lincoln Park in Chicago was finalized.  They purchased another shop called Gus's Shoe Repair, from Pete Alonis.  However, after the dealings were completed, Homero sadly passed away. Although he was not able to see through the beginning of this new adventure in their family's life, his sons carry proudly the family name and tradition to this day.
After the passing of the family patriarch in early 2011, the youngest son, Marcelo Coronel dedicated himself to running the business.  He moved from New York to Chicago to assume the role of Chief Executive Officer as well as Marketing and Customer Service Head, of Gus New Quality Shoe Repair and Gus New Quality Shoe Care.  He holds a degree in Marketing from the Interboro Institute in New York.  
Luis Coronel, the 4th of 10 siblings, is currently the President of the company.  He is in charge of operations and direct relations with suppliers. In addition, he is also a certified and trained Cordwainer in his native Ecuador.  As a Cordwainer, Luis not only repairs and mends shoes, but he designs and makes them with the spirit and passion of his beloved father.
Both brothers are members of the Shoe Service Institute of America (SSIA) adding more impressive credentials to the pioneers of Gus New Quality Shoe Repair. As homage to their native Ecuador, the brothers are bilingual, offering customers the choice of dealing business in either English or Spanish.
Proud of its decades of experience, training, professional affiliations —coupled with a reputation for good customer service and friendliness—, Gus New Quality Shoe Repair combines the traditions established by the former Gus's Shoe Repair with the present New Quality Shoe Repair under one roof. You can trust the Coronel brothers to tend to your shoes and luggage whether they are suede or leather. You won't regret it because your goods will look better than ever before.